The official ranking of American College Football is back and ready to rock thanks to a fluid ranking system designed by our army of nerds stashed in our nerdery.  The system utilizes a simple four step system:
A subjective ranking of every team in the country by our fine braintrust
These rankings give every team a "value" or worth (i.e. the team ranked highest would have the highest value which in our system is equal to 0.99237
These values form a "strength of schedule" for each team, that is to say, the more high value teams you play, the stronger your schedule.
Finally, these schedules give a team a strength of record (SOR) which factors in whether your win/loss was on the road, at home, or on a neutral field as well.  This strength of record is combined with the subjective ranking to give us an official "Power Ranking" which will give us the RT16.
We're very excited about our system and the rankings it spats out to us as we have developed rankings over the first three weeks of the season.  As we go along, this will help us determine exactly where each team belongs when Bowl Season rolls into town.  For the curious, this system was developed last season and gave us the following four teams in LAST SEASON'S playoff:
Clemson
Alabama
Ohio State
Penn State
And the following four teams were: Oklahoma, Washington, Michigan, and Wisconsin.
Listed below are teams 20-17 which just missed the cut this week:
#20 Houston Cougars: Rank = 32, SOR =17th, Power Ranking 1.6947
#19 Colorado Buffaloes: Rank = 23, SOR = 21st, Power Ranking 1.7107
#18 Kentucky Wildcats: Rank = 41, SOR = 15th, Power Ranking 1.7313
#17 Iowa Hawkeyes: Rank = 22nd, SOR = 19th, Power Ranking 1.7618
Without any further interruptions other than some grumblings and ramblings by our esteemed author(s), we present the first RT16 of the 2017 College Football Season:
#16 Penn State Nittany Lions, 3-0 (0-0 Big Ten)
Rank = 6th, SOR = 20th, Power Ranking 1.8702
Def. Akron, Pittsburgh, Georgia State
Penn State is victimized by Strength of Schedule in the early season especially with Pittsburgh's destruction by Oklahoma State in Week 3.  The Nittany Lions were subjectively ranked sixth, but fall down to #16 with home wins against Akron, Pittsburgh, and Georgia State being the only marks on the resume thus far.  Now, Penn State plays in the unbelievably difficult Big Ten East which means the big time games are coming; however, Penn State might find itself in a similar spot to Washington last season even with a Power Five Conference team on the schedule.  Penn State starts its difficult conference schedule with a trip to Iowa and the pink locker rooms of Kinnick Stadium this weekend where Trace McSorley and Saquon Barkley get their first test of the season against the team which finished as the 17th ranked team in the power rankings this week.
#15 Virginia Tech Hokies, 3-0 (0-0 ACC)
Rank = 9th, SOR = 16th, Power Ranking 1.9519
Def. West Virginia (Neutral), Delaware, @ ECU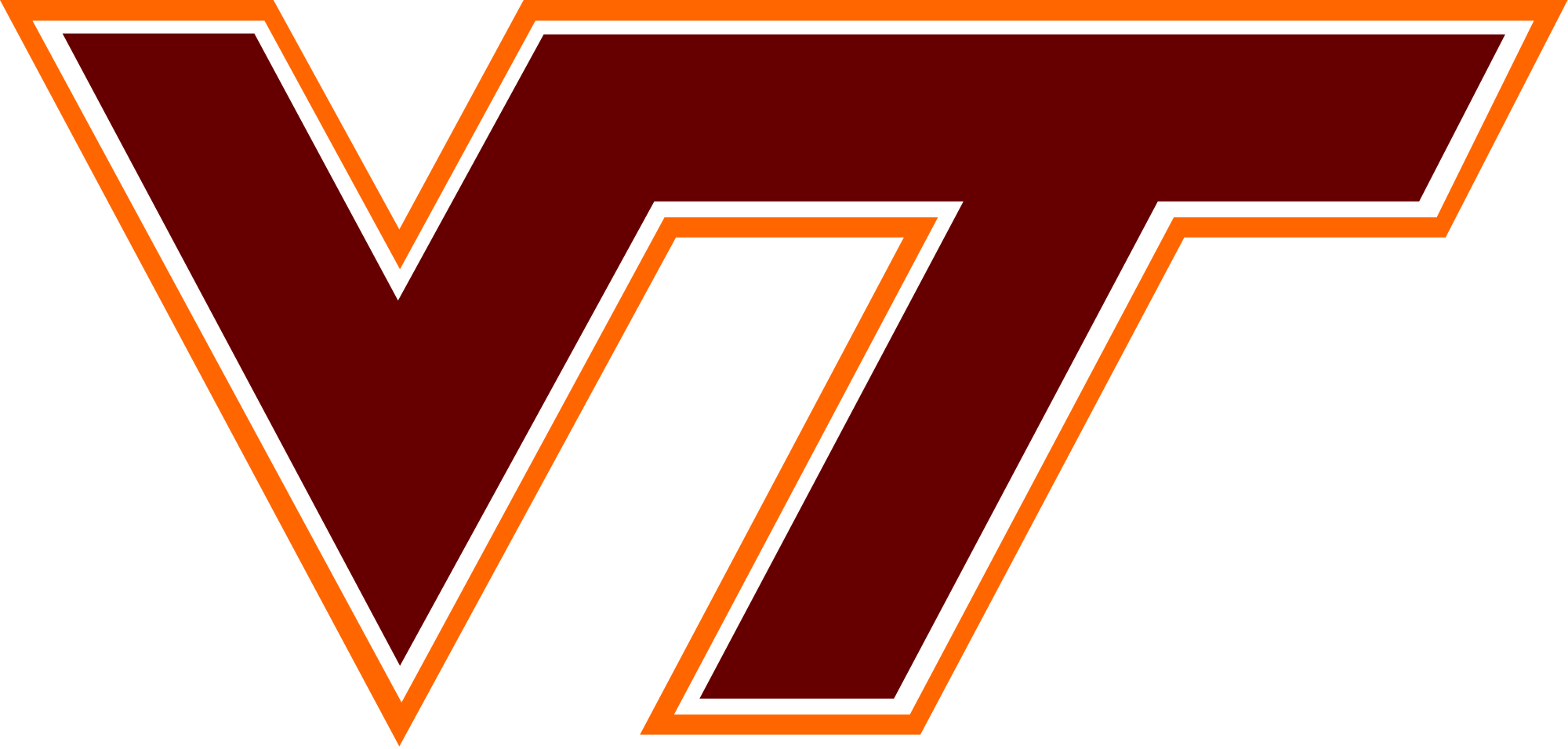 Virginia Tech managed a close victory against a high quality opponent in West Virginia week 1 on a neutral field which has allowed the Hokies and freshman quarterback Josh Jackson.  Since, Va Tech has dominated against two Bielema opponents Delaware in Blacksburg and Eastern Carolina on the road.  While those last two aren't going to help anyone's Strength of Record, Va Tech plays a mid-tier Old Dominion team this upcoming weekend before getting into Atlantic Coast Conference play and the teeth of the schedule.
#14 Oregon Ducks, 3-0 (0-0 Pacific 12)
Rank = 27th, SOR = 11th, Power Ranking 1.9939
Def. Southern Utah, Nebraska, @Wyoming
The Ducks took down a Power Five opponent in Nebraska in week 2 (a win which lost much value after the Cornhuskers fell into the 60's in overall rank following the loss to Northern Illinois) before heading into Laramie and downing Wyoming in dominating fashion.  That road victory is more valuable for the Ducks than the home win over Nebraska, but Oregon's big value games are coming following a game against Arizona State with home games against California and Washington State (not to mention a road contest against Washington coming at the end of 2017).  Oregon and new head coach Willie Taggart are off and running in fashion we haven't seen since Marcus Mariota left the program.
#13 Wisconsin Badgers, 3-0 (0-0 Big Ten)
Rank = 10th, SOR = 14th, Power Ranking 2.0626
Def. Utah State, Florida Atlantic, @BYU
Wisconsin's sum is greater than its parts appear for its Strength of Record as all three of its opponents fall between the 79 and 89 ranked teams in the country.  While none of these teams are bolstering the strength of schedule like Va-Tech's West Virginia game; the Badgers summation strength of schedule is enough to push it into the RT16.  Alex Hornibrook is coming off his best performance as a Badger against Brigham Young and the offense looks like it will compliment the defense enough to make Wisconsin a viable threat to make the college football playoff (TO THE SYSTEM!).  The Badgers begin Big Ten play against Northwestern in its next contest before taking on what is a pretty unspectacular Big Ten slate the rest of the way with only Michigan the most difficult challenge of the road looking to be either Minnesota or Indiana.
#12 Texas Christian Horned Frogs, 3-0 (0-0 Big 12)
Rank = 11th, SOR = 13th, Power Ranking 2.0672
def. Jackson State, Ar-Kansas (N), @SMU
The Most Horn-ed of Frogs and transfer quarterback Kenny the Trillionaire Hill are off to the fastest start in a recovery year following a disappointing 2016 campaign.  TCU's defense came to play against the Hoges and utilized a Bielema Clause victory against Jackson State earlier in the year before capitalizing with an impressive home victory in a trap game against an underrated (64th for the Braintrust this week) Southern Methodist team in Dallas.  The Frogs now welcome Mason Rudolph and Oklahoma State in what the Braintrust has decided is the RT16 Game of the Week for this upcoming Saturday.
#11 Ohio State Buckeyes, 2-1 (1-0 Big Ten)
Rank = 8th, SOR = 12th, Power Ranking 2.1145
def. @ Indiana, lost Oklahoma, def. Army
An early season loss to Oklahoma certainly hasn't ruined Ohio State's season, but the Buckeyes are needing to win the Big Ten in an undefeated fashion to make the playoff (most likely) and will certainly need to beat Michigan, Iowa, and Penn State (and whomever the Buckeyes potentially would meet in the Big Ten Championship Game) in order to have any hope.  Ohio State's road win at Indiana impressed, but the Hoosiers are only ranked 51st in the power rankings following a week 3 cancellation against Central Florida.  Already 1-0 in conference, the Buckeyes are given a nice easy contest against Nevada Las Vegas in the Horseshoe this weekend before resuming Big Ten play against Rutgers in New Jersey the following weekend.
#10 San Diego State Aztecs, 3-0 (0-0 Mountain West)
Rank = 20th, SOR = 9th, Power Ranking 2.1908
Def. UC Davis, @ Arizona State, Stanford
The Aztecs are off to one of the hotter starts in the country and a road win over a Pac-12 opponent added to the home victory over a hobbling Stanford helped trump a win over FCS UC Davis worth zero points toward its strength of record.  San Diego State doesn't have much outside of a visit from Boise State to bolster its record's strength from now until the end of the season, but if Stanford can stay toward the top of the Pac-12 and Arizona State stay out of the basement, the Aztecs are the braintrust's current favorite to represent the Group of 5 in the New Year's Six Bowls.
#9 California Golden Bears, 3-0 (0-0 Pac-12)
Rank = 18th, SOR = 10th, Power Ranking 2.1969
Def. @North Carolina, Weber State, Ole Miss
California's resume looks a lot like the previous team in these rankings, San Diego State.  The Bears tallied a win over a Power Five conference team in the North Carolina Tar Heels (ranked 57th in the nation) and added a win over a win in Berkeley over another Power Conference team in the Ole Miss Rebels (ranked 45th).  Weber State is not worth its weight in feathers to the strength of record, but those two wins (especially one being on the road) enable California to put itself in the quiet corner conversation being had of the nation's underrated programs following the non-conference slates.  The true tests for most teams come along with conference play and California will need to add onto its impressive wins against the Heels and Rebels, but the Bears are a team which has garnered almost no national recognition despite having a top 10 strength of record according to the Braintrust.  This weekend, the Bears welcome Southern Cal to Berkeley for the second strongest game according to Braintrust game score this upcoming weekend.
#8 Louisville Cardinals, 2-1 (1-1 ACC)
Rank = 14th, SOR = 7th, Power Ranking 2.3290
Def. Purdue (N), @UNC … Lost Clemson
The additional points added to Louisville's SOR due to the wins against Purdue and North Carolina being on a neutral field and on the road respectively help Louisville stay right in the midst of the conversation for the College Football playoff.  No team in the Power 5 is automatically eliminated by a loss; however, losing to a conference opponent like Clemson hurts much more than Ohio State's loss to Oklahoma.  The Cardinals will need to recover quickly and thankfully they have Kent State and Murray State the next two games to make it easier for Lamar Jackson and company to get back into rhythm.  Louisville's only true competition the rest of the way are games against Florida State and Kentucky on the road.  The rest of the ACC should not give Louisville much trouble, so another 9 win season for Petrino and company looks promising; however, anything less than 10 should disappoint a team with college football's most dominant player at QB.
#7 Oklahoma State Cowboys, 3-0 (0-0 Big 12)
Rank = 4th, SOR = 8th, Power Ranking 2.3588
Def. Tulsa, @South Alabama, @Pittsburgh
Two road victories help buttress an Oklahoma State team which looked incredibly impressive in its most recent game against the Pitt Panthers which gave a fight to Penn State only one week earlier.  With a decent showing against its non conference opponents, the Cowpokes get a nice challenge in the strongest game by score in Stillwater against the Texas Christian Most Horn-ed of Frogs this upcoming weekend.  Unfortunately College Gameday is heading to New York, New York this weekend instead of a college campus (we here are not fans of this decision).
#6 Michigan Wolverines, 3-0 (0-0 Big Ten)
Rank = 13th, SOR = 5th, Power Ranking 2.4679
Def. Florida (N), Cincinnati, Air Force
Michigan is now 0-2 in its home games against the spread, but they're 3-0 overall following a very nice win over Florida and followed that up with a bottom level win over Cincinnati (ranked 104th in the country) and then a mid-tier victory over Air Force (ranked 66th).  The Florida victory is carrying the heaviest part of the load, but Michigan's offense should be a far bigger concern than its strength of schedule.  The Wolverines struggled to move the ball against Cincinnati and Air Force.   Saying the opponent is better off when Wilton Speight is in control of the ball is becoming less of a punchline and more a truth as Michigan mustered only field goals and a punt return touchdown prior to a rushing touchdown in the fourth quarter.  The Wolverines mustered one offensive touchdown drive against Air Force…things will need to improve on the offensive side of the ball before athletic, talented defenses like Michigan State, Wisconsin, and Ohio State come calling…not to mention trying to keep up in a track meet against a Penn State.  Michigan is officially on upset alert traveling to Purdue this upcoming weekend.
#5 Oklahoma Sooners, 3-0 (0-0 Big 12)
Rank = 1st, SOR = 5th, Power Ranking 2.5771
Def. UTEP, @Ohio State, Tulane
The Sooners are leaning heavily on its road victory over Ohio State for its strength of record and that one game still wasn't enough to push Oklahoma into what would be our current College Football playoff based on power ranking.  The Braintrust ranked the Sooners as the #1 team in the country, but without another quality victory, OU is waltzing along behind four others despite having the best win in the country by our metrics.  Oklahoma plays against the team currently ranked last in the nation (Baylor) this upcoming weekend and then Iowa State before its annual rivalry game against Texas and the bear of the schedule where Oklahoma can work its SOR into the playoff top 4.
#4 Georgia Bulldogs, 3-0 (0-0 SEX-iest)
Rank = 7th, SOR = 3rd, Power Ranking 2.6137
Def. Appalachian State, @ Notre Dame, Samford
The Georgia Bulldogs are another surprise from the power rankings as Georgia climbed into the playoff and garnered the #4 ranking after four weeks.  Interestingly, before the zero point victory at home over FCS Samford, the Bulldogs had the #1 Strength of Record after a win over Appalachian State (ranked 47th in the nation) and Notre Dame on the road; furthermore, Georgia was the #1 team after two weeks in the Power Rankings.  Now, after teams earned some more solid victories, the lower ranking of Georgia took its toll a little more and dropped the Bulldogs to fourth; nonetheless, the model built by the Braintrust still ranks Georgia far higher than most experts at this juncture.  Georgia has an opportunity to improve this weekend against Mississippi State in the third best game of the weekend according to RT16 game score.
#3 Alabama Crimson Tide, 3-0 (0-0, SEX-iest)
Rank = 2nd, SOR = 4th, Power Ranking 2.6366
Def. Florida State (N), Fresno State, Colorado State
Following a nice victory over Florida State on a neutral field week 1, Alabama has played a couple of easier contests against Fresno and Colorado states.  Jalen Hurts struggling to throw the ball has continued into this season and could ultimately lead to Alabama's fall from the top of the college football ivory tower this season, but after watching an unranked Mississippi State team demolish Louisiana State and Florida/Tennessee have a limping contest in Gainesville it looks like Alabama is far and away once again the class of the SEX-iest conference in America.  The Tide open conference play with a road trip to Nashville to do battle with a Vanderbilt team which has looked very impressive in 2017 (22nd in the Power Ranking this week) and will give Bama its weekly dose of "best shot"-edness.
#2 Southern California Trojans, 3-0 (1-0 Pac-12)
Rank = 5th, SOR = 2nd, Power Ranking 2.9924
Def. Western Michigan, Stanford, Texas
USC has played three quality opponents this season.  Even though all three have been at home, the Trojans easily piled up the second best strength of record with victories over Western Michigan (ranked 40th), Stanford (ranked 39th), and Texas (ranked 48th) in Los Angeles.  USC, which outdrew both Los Angeles NFL teams combined at its home victory against Texas in a thrilling 2OT contest, plays one of the harder first two games in the Pacific 12 with road games against California and Washington State in the next two weekends (the Washington State game is a famous Friday Pacific 12 contest) and will immediately show its playoff snuff.
#1 Clemson Tigers, 3-0 (1-0 ACC)
Rank = 3rd, SOR = 1st, Power Ranking 3.3847
Def. Kent State, Auburn, @Louisville
In a year where the Top 25 seems to be muddled following the Top 10, Clemson has benefited from Louisville and Auburn maintaining the respect of the Braintrust.  Clemson limped through its home contest against Auburn 14-7 and left us assuming there was no chance to keep up in a track meet with Lamar Jackson, but Clemson rallied to 47 points and a blowout victory in Papa Johns' Cardinal Stadium to the second strongest win of the season according to our metrics.  Clemson's early season dominance of the power ranking (separated by nearly  .4 points which is the largest gap between two teams this week) is aided by playing a high-powered conference road game in Week 3 (oh, and winning that game in impressive fashion), but expect Clemson to stay near the top so long as they keep winning with top-20 games against Virginia Tech (ranked 9th) and Florida State (ranked 17th) remaining on the schedule for Clemson.